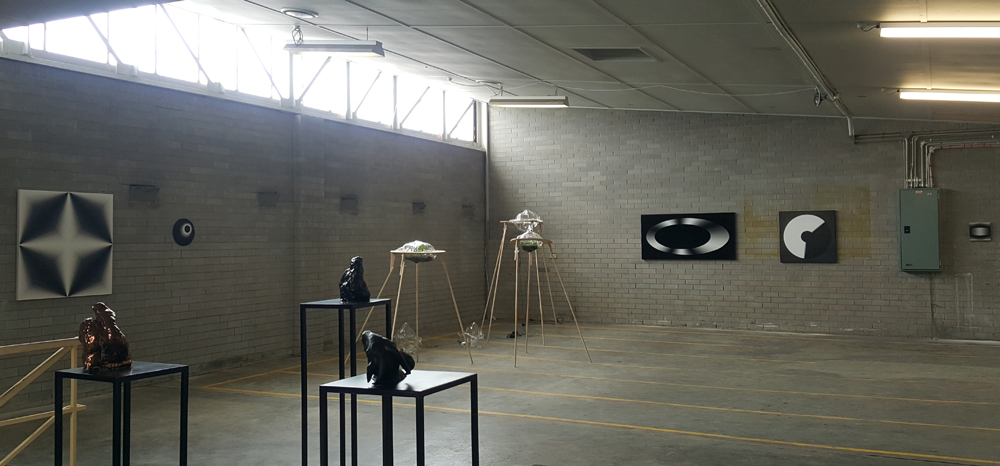 My paintings: Light Lines#3 (2014), Curved Space #2 (2014). Foci (2016), Solaris#1 (2017) & Sphere (2015) on walls. Works on floor by Ara Dolatin & Natalie Ryan
[not|fair], founded in 2010 as a not-for-profit foundation, is a hybrid of curated survey exhibition and commercial art fair.
Tony Lloyd, Sam Leach and Ashley Crawford took over the space of an old margarine factory in Windsor, cleaned it out and turned it into a temporary exhibition site for the 2017 [not|fair]. The work of 45 artists was spread over three buildings, utilizing the deserted industrial and ex-office spaces.
According to the three curators "The opening was overwhelming with 1500 people attending and a constant stream of visitors since".
View the catalogue at: www.notfair.com.au