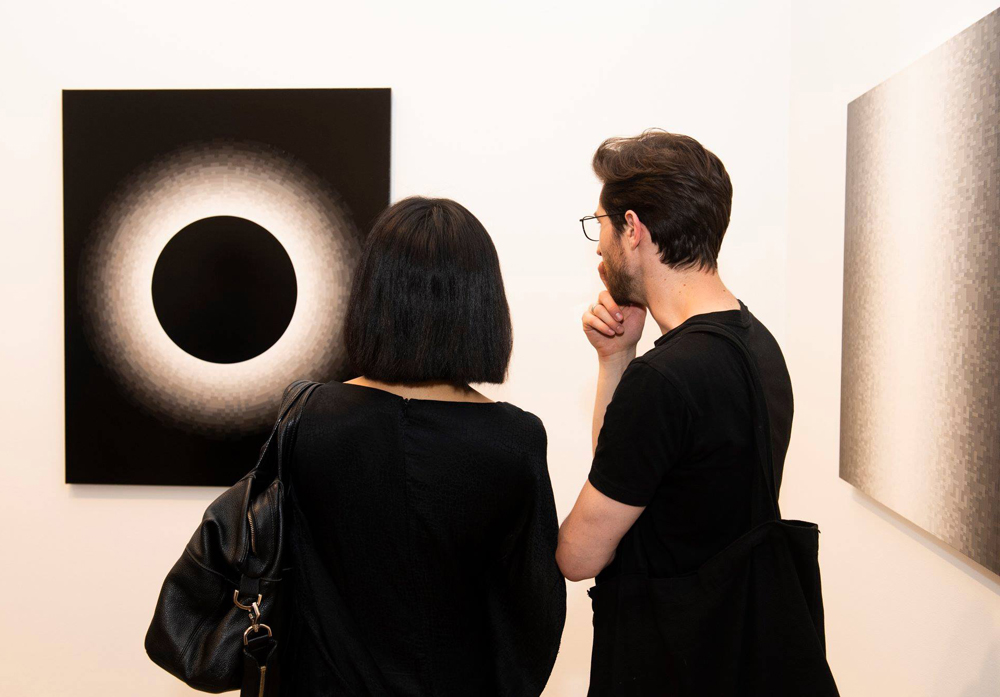 Opening night (Image Vicki Jones)
Analogue Art in a Digital World presented a survey of contemporary artists who use the analogue practices of painting and drawing to create artworks that engage with or are influenced by digital visual culture. The exhibition explored  how artists are finding new content in digital media and how technology has altered the nature of analogue art practices
Curators: Sam Leach and Tony Lloyd.
Artists: Monika Behrens, Natasha Bieniek, Chris Bond, Andrew Browne, Magda Cebokli, Simon Finn, Juan Ford, Stephen Haley, Michelle Hamer, Kate Just, Sam Leach, Tony Lloyd, Amanda Marburg, Viv Miller, Jan Nelson, Becc Orszag, David Ralph, Datsun Tran, Darren Wardle, Alice Wormald.
The exhibition was opened by guest speakers: Dr. Simon Maidment (Senior Curator Contemporary Art, NGV) and Louise Tegart (Director, Ballarat Gallery)
RMIT Gallery
Swanston St, Melbourne
7 Dec 2018 – 19 Jan 2019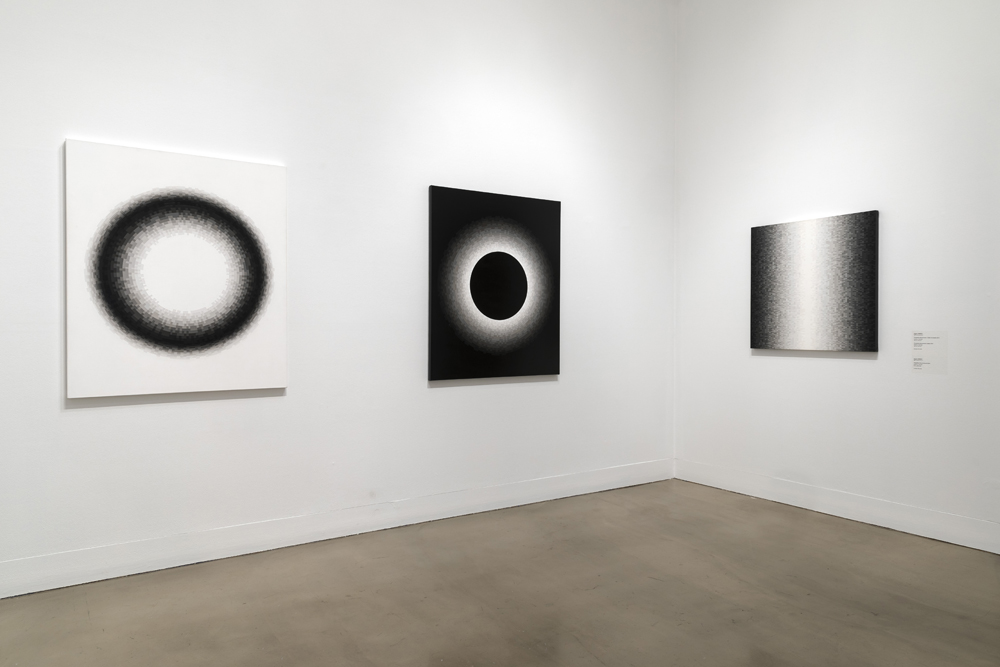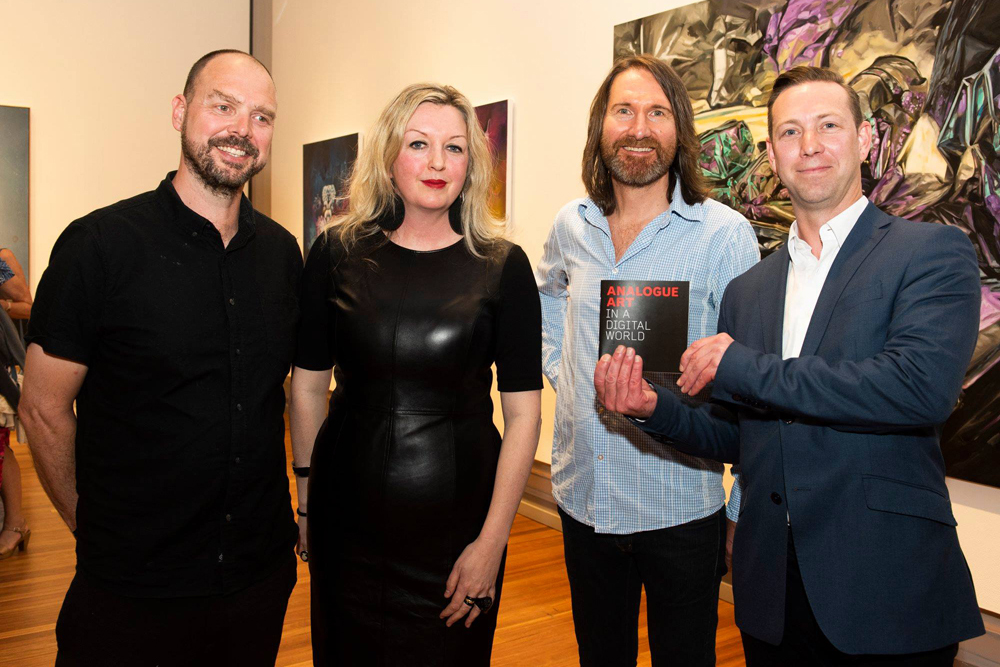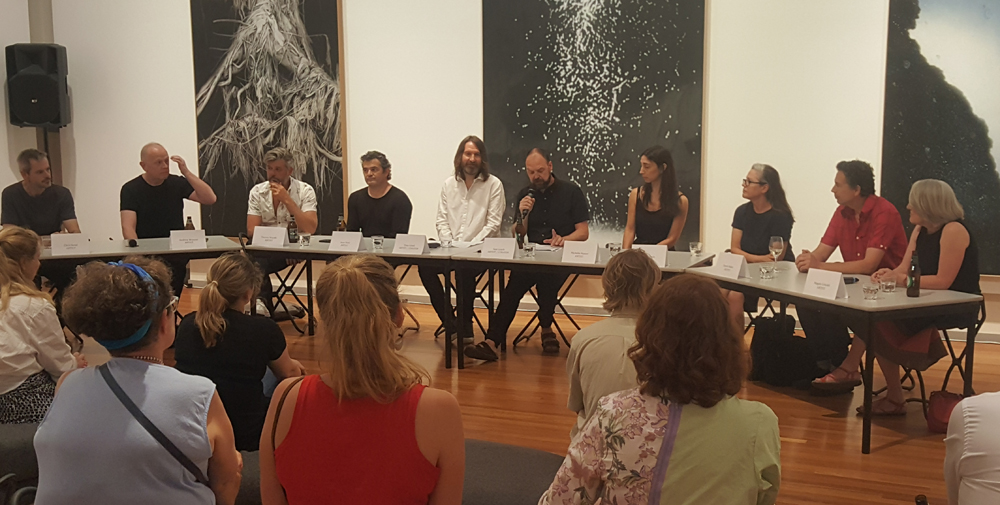 Panel members (left to right): Chris Bond, Andrew Browne, Darren Wardell, Juan Ford, Tony Lloyd, Sam Leach, Michelle Hammer, Jane Nelson, David Ralph, Magda Cebokli.